Simplify management of
Fastfood shop & Cafe
Leoni's Focaccia, Sandwich shop in Scottsdale, AZ 85254
Point of sale for Fast food
Takeout view speeds up order taking, shoots to the kitchen and makes the customers happy. Boost up revenue and enjoy sales reports.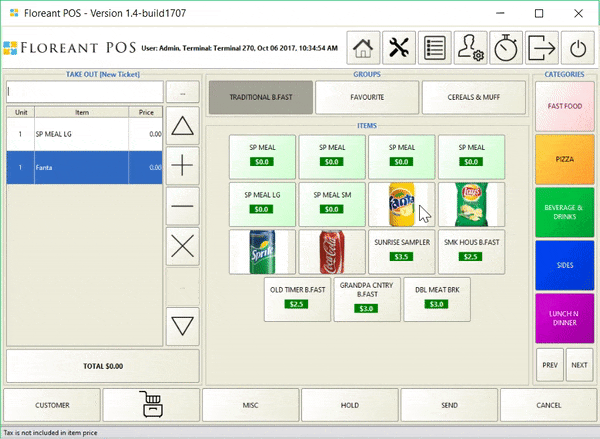 Fast food runs Faster
 The takeout view instantly takes the order and send the items to the kitchen.
Complete an order in few taps in the touchscreen.
For here & To go.
Flexible Discounts and coupons.
Drive-Thru
  You can print to packing printer.
  Unique ticket number minimize chances of errors
  Pizza builder is an easy solution for sectional food.
  Accepts both cash and card tips.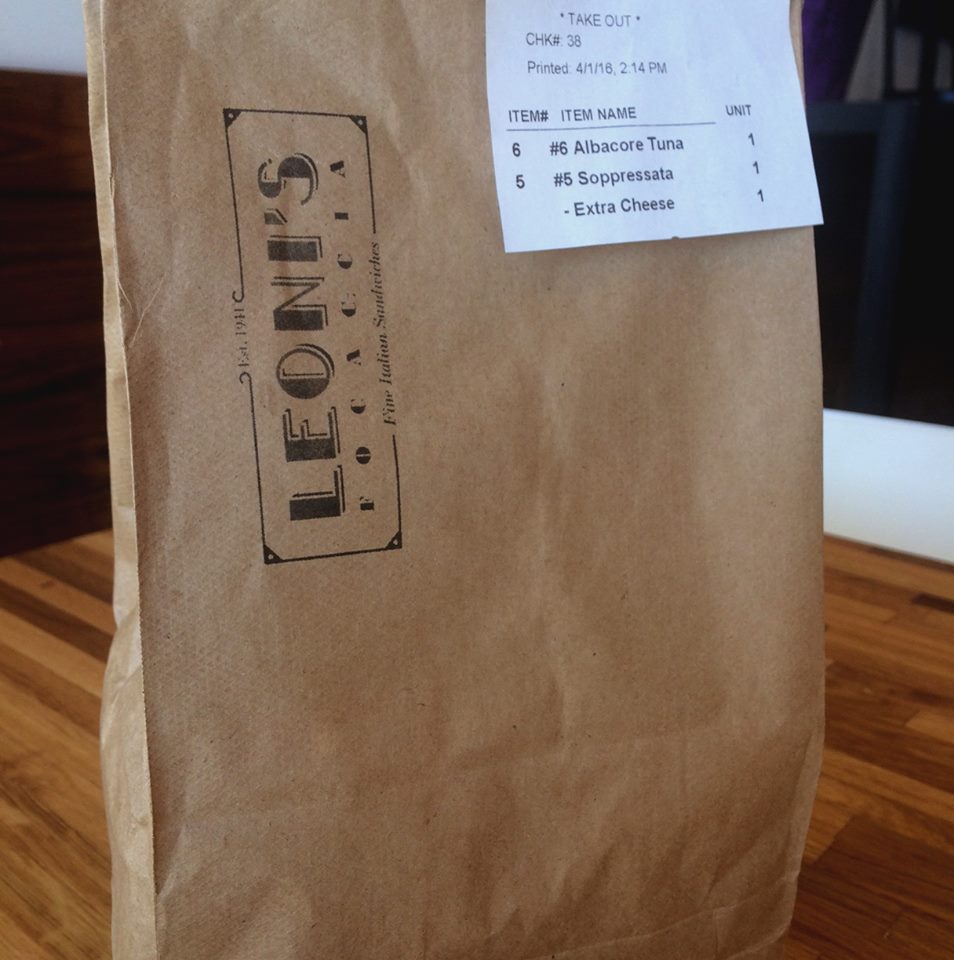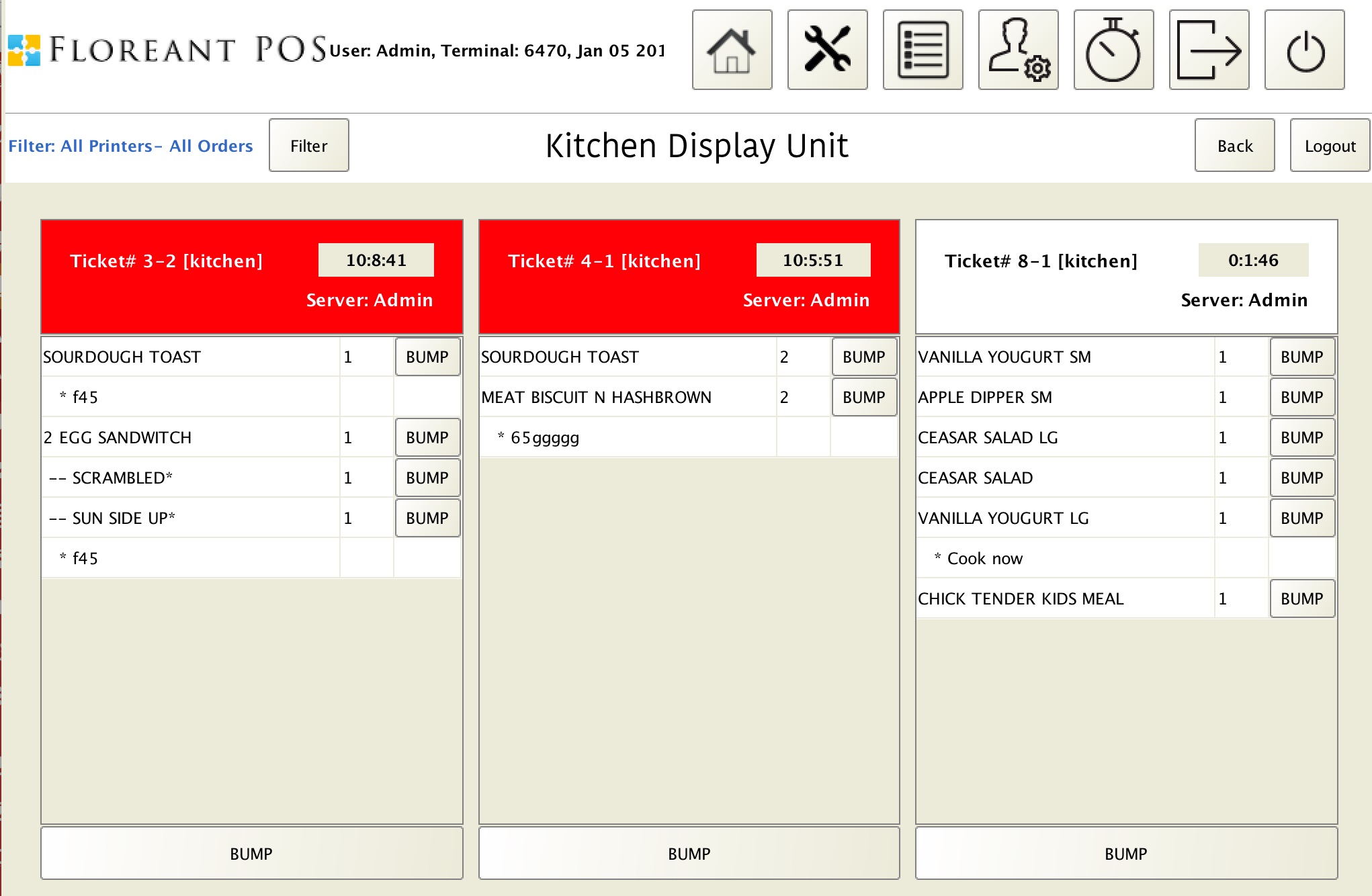 Kitchen Display
Go green,
Save printing cost, and
Use an interactive way to see kitchen orders.
The kitchen display in Floreant POS is still in experimental mode and reported to have refresh lag. if you need real-time update, you can try the PRO version with KDS that uses IoT messaging.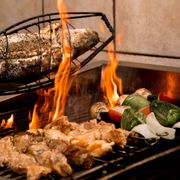 …I wasn't ready but our 28 years old Micros 2700 gave up. Boss called in a frustration. On a Saturday night at 4 pm i

had to rush and put the floreant in action. It was an unbelievable experience. Everything worked great. Whole team says thank you. 

Emin,
Ayhan's Shish Kebab,
379 South Oyster Bay Road, Plainview, NY, 11803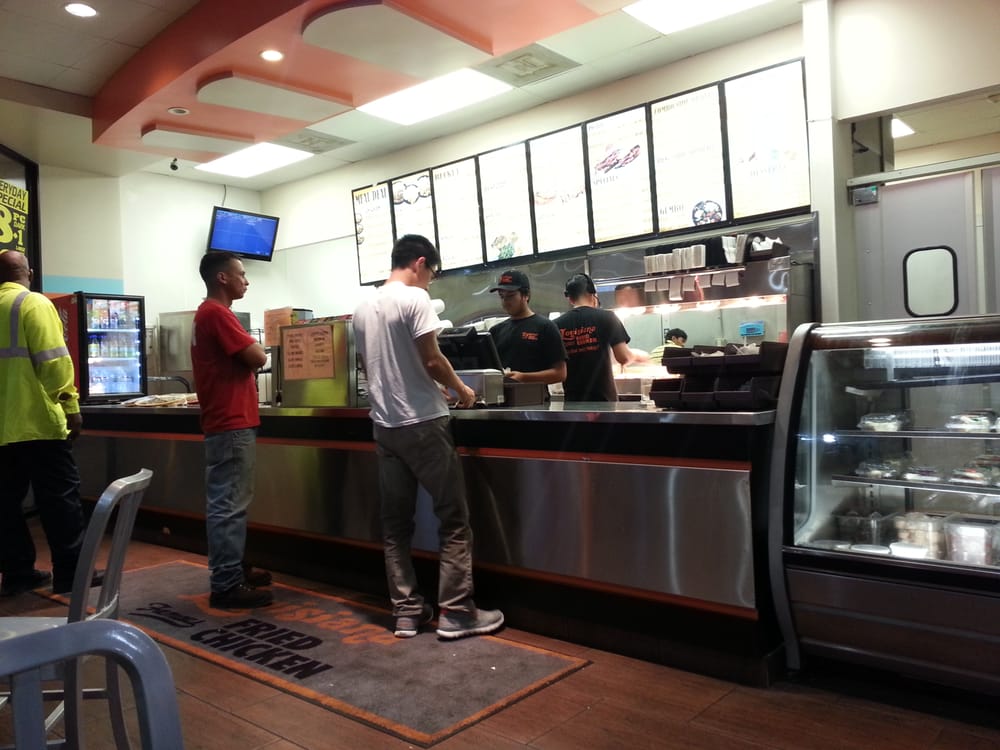 Louisiana Famous Fried Chicken, Texas